Learn More About Our Products
             
StickTogether and Your Community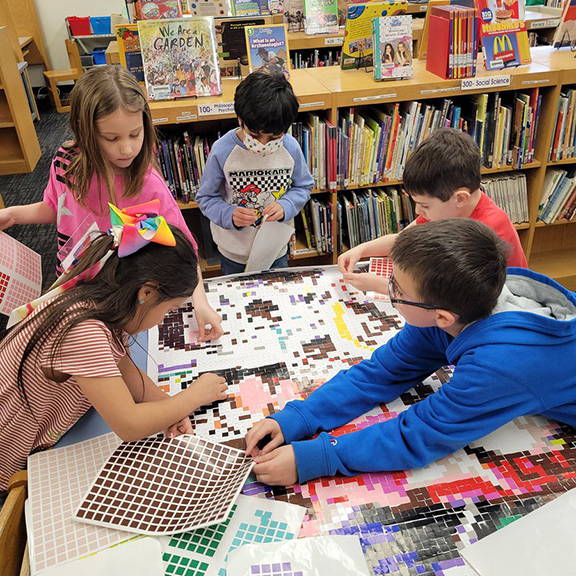 Teaching with StickTogether
Learning Enhancement  - Time for students to connect around a topic. Look for Choice Boards linked to specific Sticker Poster Kits.
Zen Zone / Brain Break - StickTogether Products are a great way for students to de-stress, relax, reset and recharge.
Passive Activity - For morning routine, early finishers, or closing ritual
Reward System - For good behavior, attendance or other positive reinforcement
Inclusive/Community Building - Ideal for inclusion classrooms, and ALL classrooms. StickTogether invites ALL students to work together on an equal footing.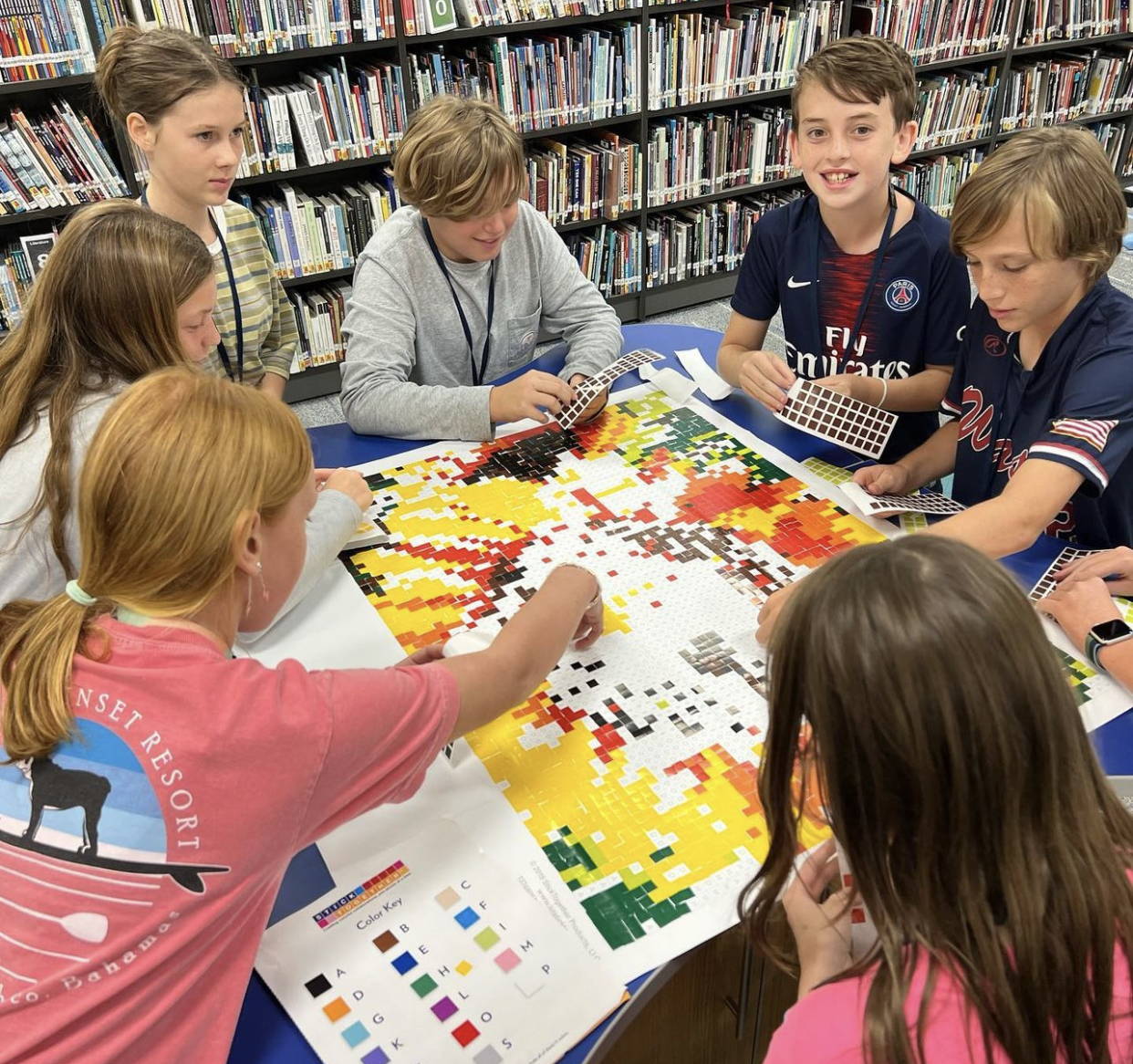 StickTogether + Libraries
Quiet Passive Activity - An inviting alternative to a jigsaw puzzle.  
Community Building - All grades (school libraries) and all generations (public libraries) connect casually around StickTogether activities.
Teen Programs - The Sticker Posters gets them off their devices. All of our products are a hit with Teens.
Reward System - For returned books, or the word of the day, or just for visiting the library.
Social Outreach - Keep the whole community connected with the libarary by posting progress, or inviting participation in a Virtual Stickerboard™.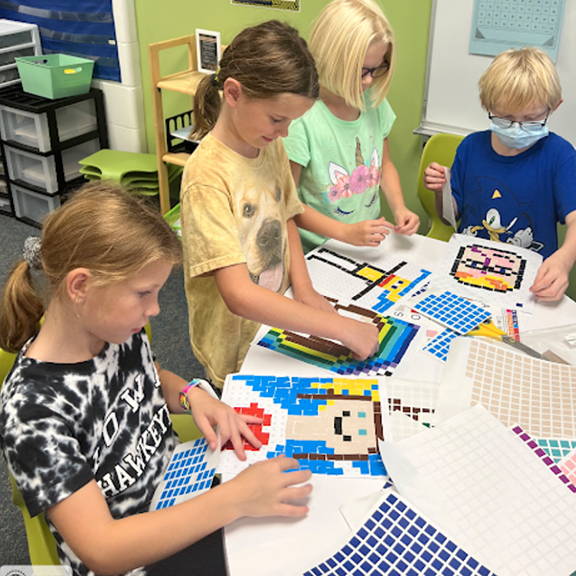 StickTogether + MakerSpaces
Pixel Immersion Experience - Share the magic of pixels with students of all ages. Check out our Fun with Pixels lesson plan for more pixel fun and learning.
STEM/STEAM - Check out these STEM/STEAM Curriculum Connections to enhance any Makerspace program.
Ice Breaker - All of our products help to ease students into the 'maker' mindset: collaborating; experimenting; and sharing / building ideas.
Pixel Art - Create original Pixel Art on our Pixel Art Canvas, then print the artwork or a coded worksheet and 'sticker' away!
Pixel Patterns - Use these worksheets to have students create Pixel Messages or Pixel Patterns. Pixels rock!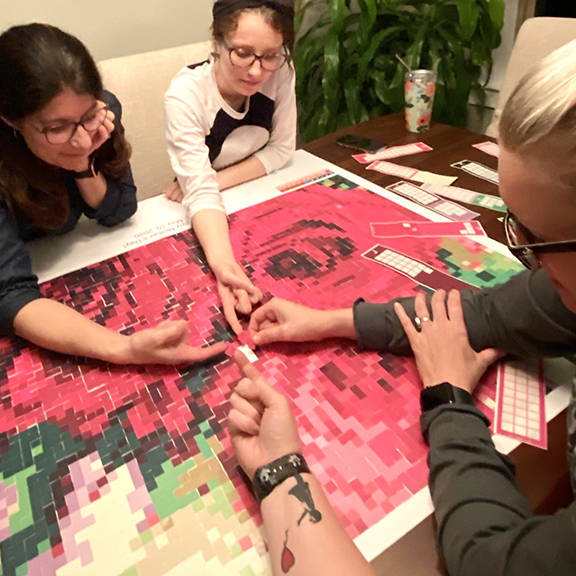 StickTogether + Healthcare
Stress Reduction - For both patients and their family's, StickTogether provides a much needed, calming group activity
Group Therapy / Mindfulness - StickTogether sets the table, and the tone for more productive interactions.
Reward - At a transplant facility, StickTogether Sticker Posters (aka the 'walking' poster) is used as a reward for laps completed.
Waiting Room Activity - Virtual Stickerboards™, accessed on mobile phones via QR code, are a safe way to engage all ages of patients and caregivers.
Additionally... StickTogether is often used by OT, Professionals, Expressive and Art Therapists, and in Forensic Units, Rehabilitation Centers and Family Counseling Sessions.  
Puzzle Alternative - Combines making and logical thinking in a fun, low-stress group activity
Helps to Combat Social Isolation - With a very low barrier to entry our products ease participants into a casual social activity.
Regular Programming - Activity Directors take note. StickTogether can easily be worked into the calendar as a regular program or a family / community event.
Memory Care / OT - StickTogether is a way to provide sensory therapy and practice fine motor skills, individually or together with others.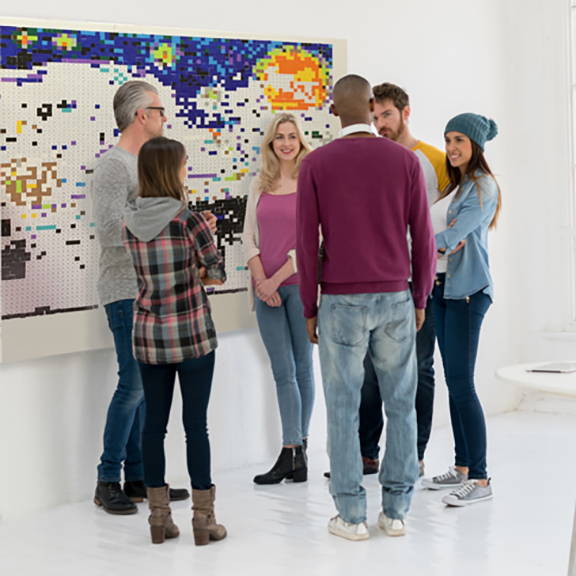 StickTogether + Workplace
Team Building / Retreats - Easy. Fun. Engaging. Everyone participates. Teams that StickTogether work better together.
Company Culture - StickTogether reinforces a culture of inclusion, collaboration and connections.
Innovative Marketing Vehicle - Custom images can be created for an experiential marketing program. Think Posters 2.0.
Brain Break - Encourages casual connections which are vital to creating a culture of collaboration and innovation.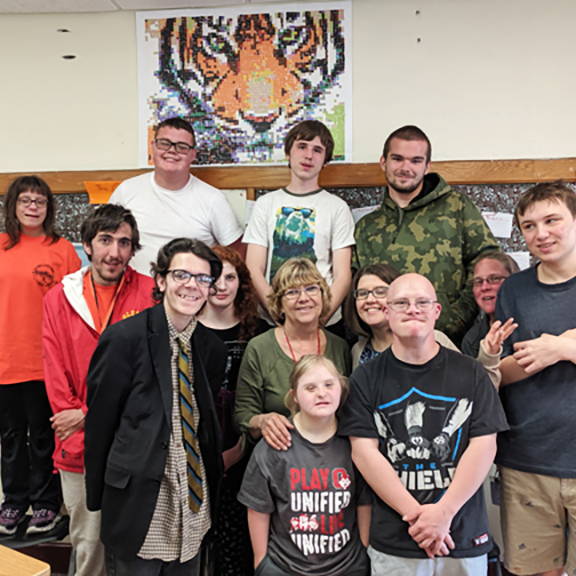 Special Needs Programs - Each person can contribute according to their physical ability level: Levels the playing field; Develops fine motor skills and self control.
DEI / SEL Programs - Inclusive of all ages, abilities, backgrounds, languages and personalities. StickTogether brings everyone together.
Art Programs - A fun way to explore color and pixels, and a few Masterpieces. StickTogether gets everyone into a 'let's create' mindset.
Summer Camp - Gather around a StickTogether activity to chill, connect or compete (Color Wars Challange).
PTO/PTA/School-wide - To reach EVERYONE, include StickTogether in your next school-wide event or initiative.
Scroll through to hear directly from our community and to see StickTogether in action.