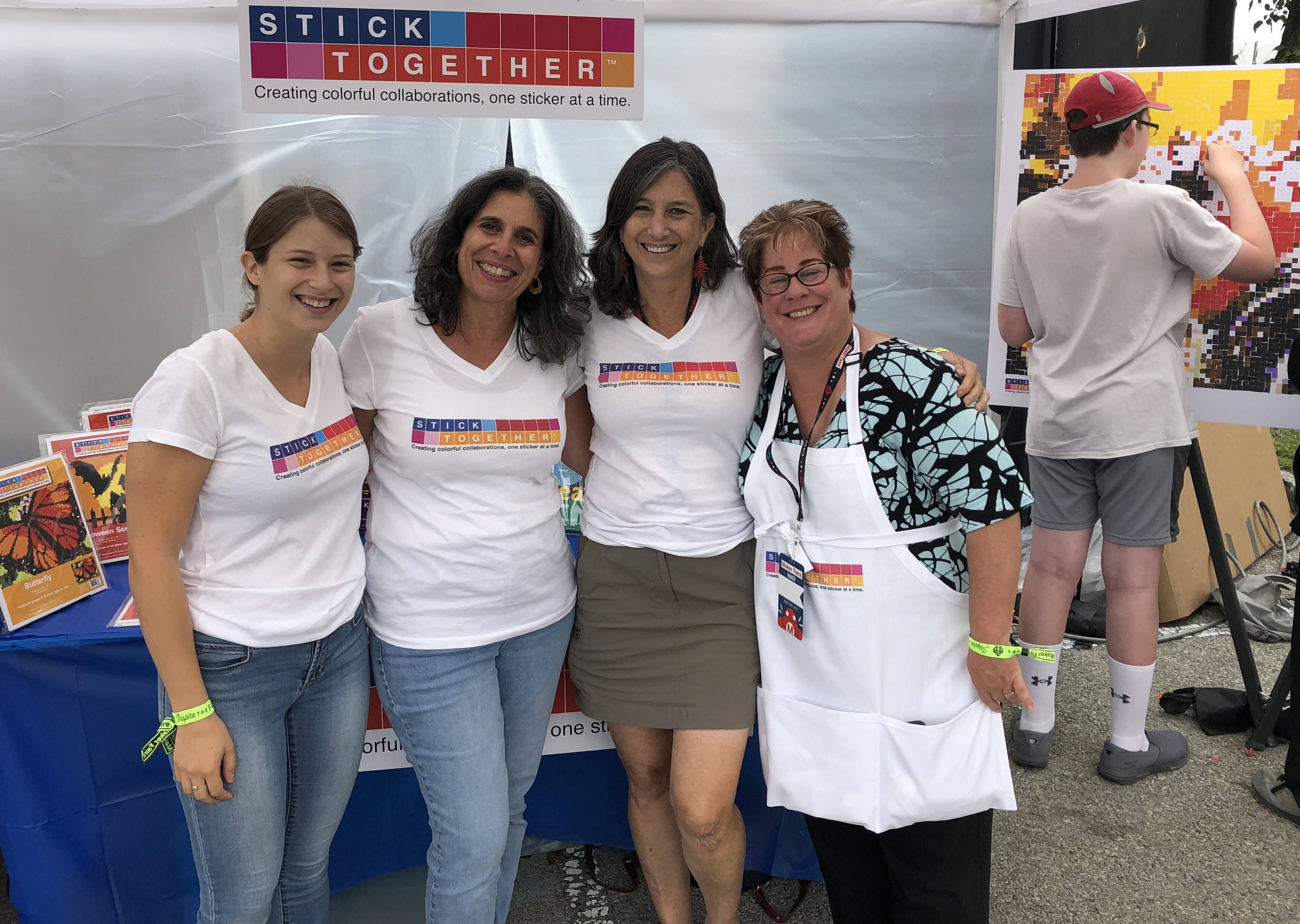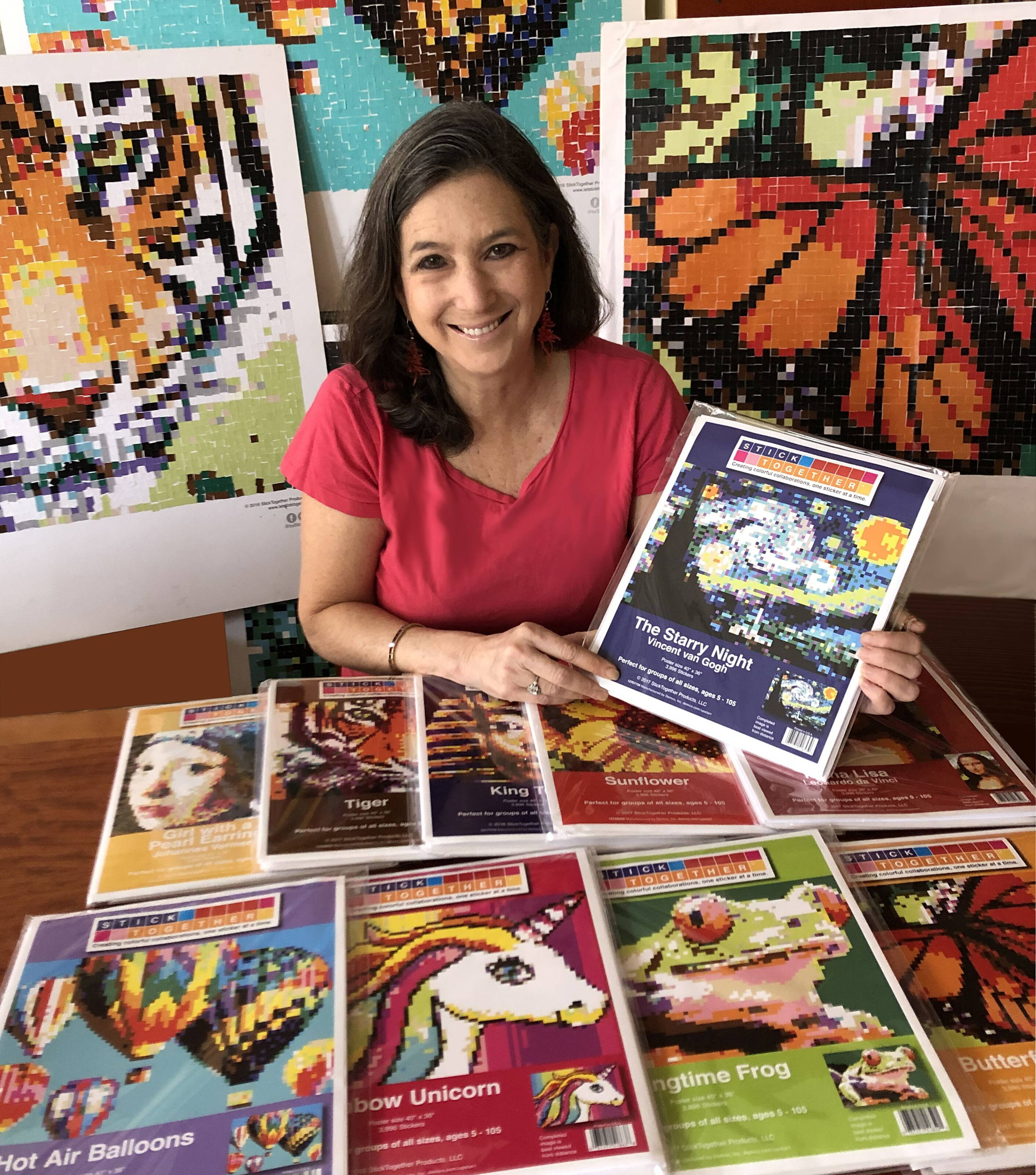 When lifelong maker and innovator, Sylvia Stein, introduced the first StickTogether® mosaic puzzle poster at the 2015 World Maker Faire NY, she hoped to engage the Maker community in a collaborative, casual and fun project. The response surpassed all her expectations. It captured the imagination of Makers of all ages, who suggested myriad ways to use StickTogether. A business was born! Sylvia soon joined forces with fellow New Yorker, Ivy Epstein, a seasoned retail professional. Together they developed a line of StickTogether kits that have since been ordered from every state in the USA and beyond.

Among StickTogether's initial, and most enthusiastic fans are librarians and teachers! They have devised ingenious ways to integrate it into their programs, fostering student engagement and helping build connections. StickTogether has now been embraced as an activity for faith and community groups, senior centers, college study breaks, corporate retreats and more.

Families have also gotten on board! They love how StickTogether gets kids collaborating with each other on a rainy day, instead of focusing on a rainy day. They use it as an icebreaker at multi-generational family gatherings and events...they even take it on vacation for relaxed evenings together.

As Sylvia explains: "It's a device-free, stress-free group activity for anyone ages 5 to 105, that brings people together and celebrates collective accomplishment, in living color!"

YOUR STICKTOGETHER STORIES
Our mission at StickTogether® is to share inclusive experiences that foster inter-personal connections and collective achievement through making and creating as a group. Our customers regularly share with us how StickTogether has fulfilled its mission with different participants and in different settings. Here are a few of these StickTogether Stories.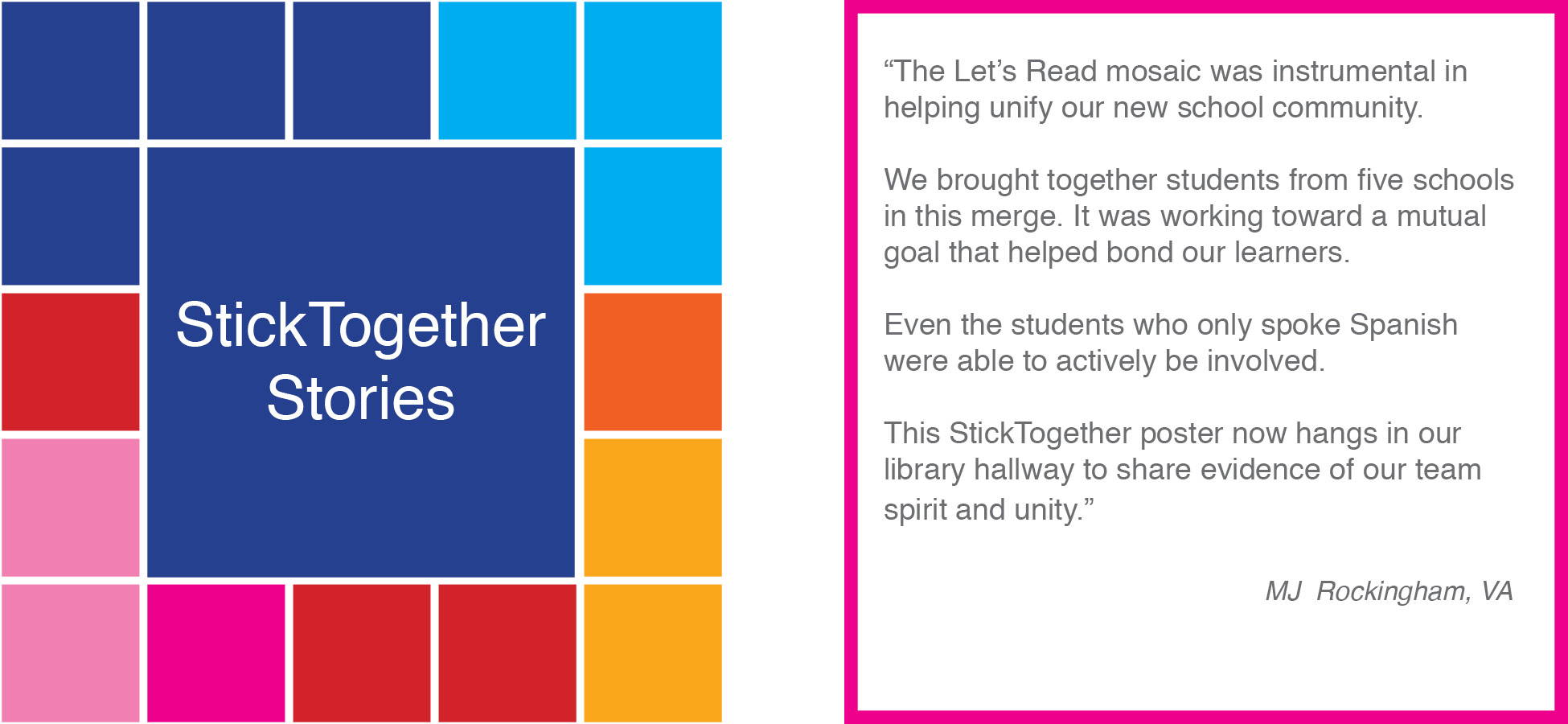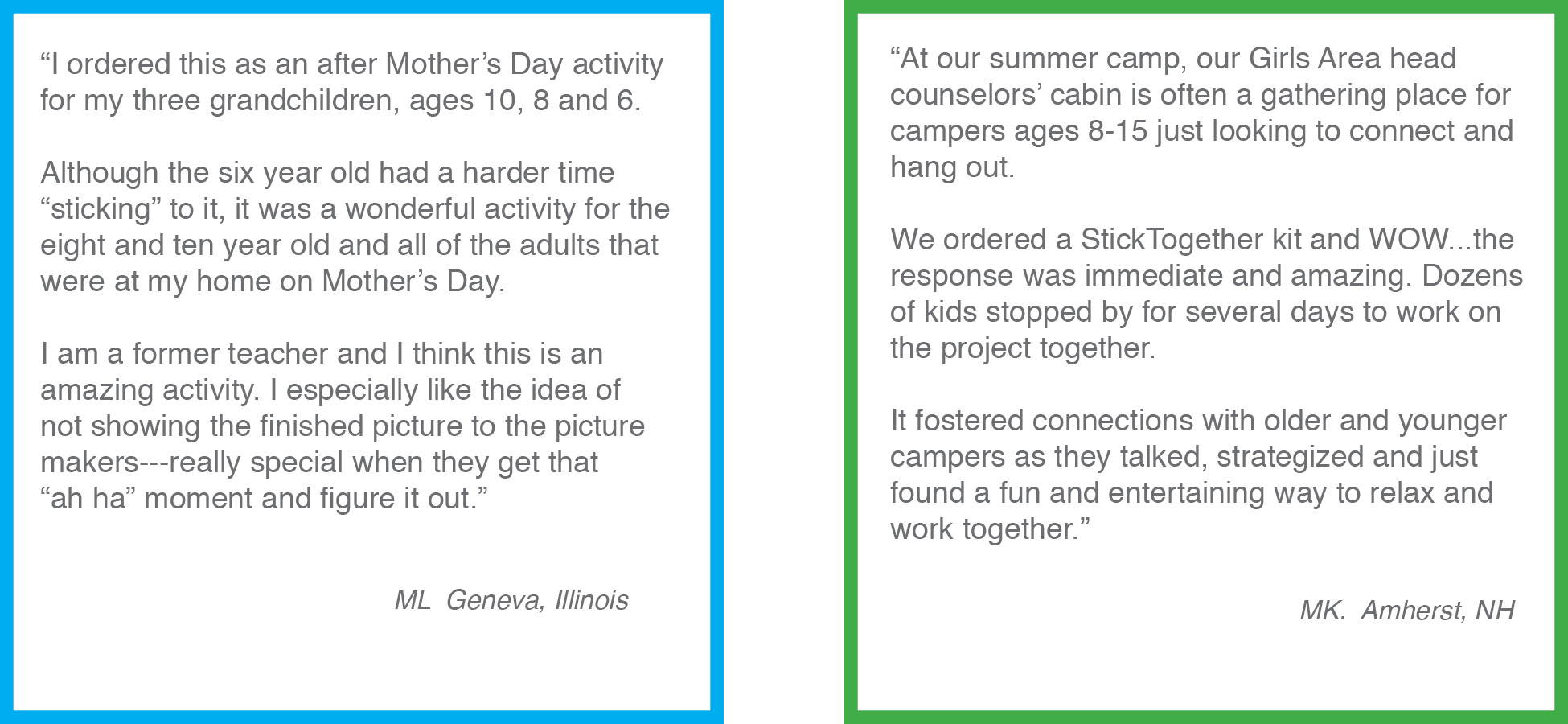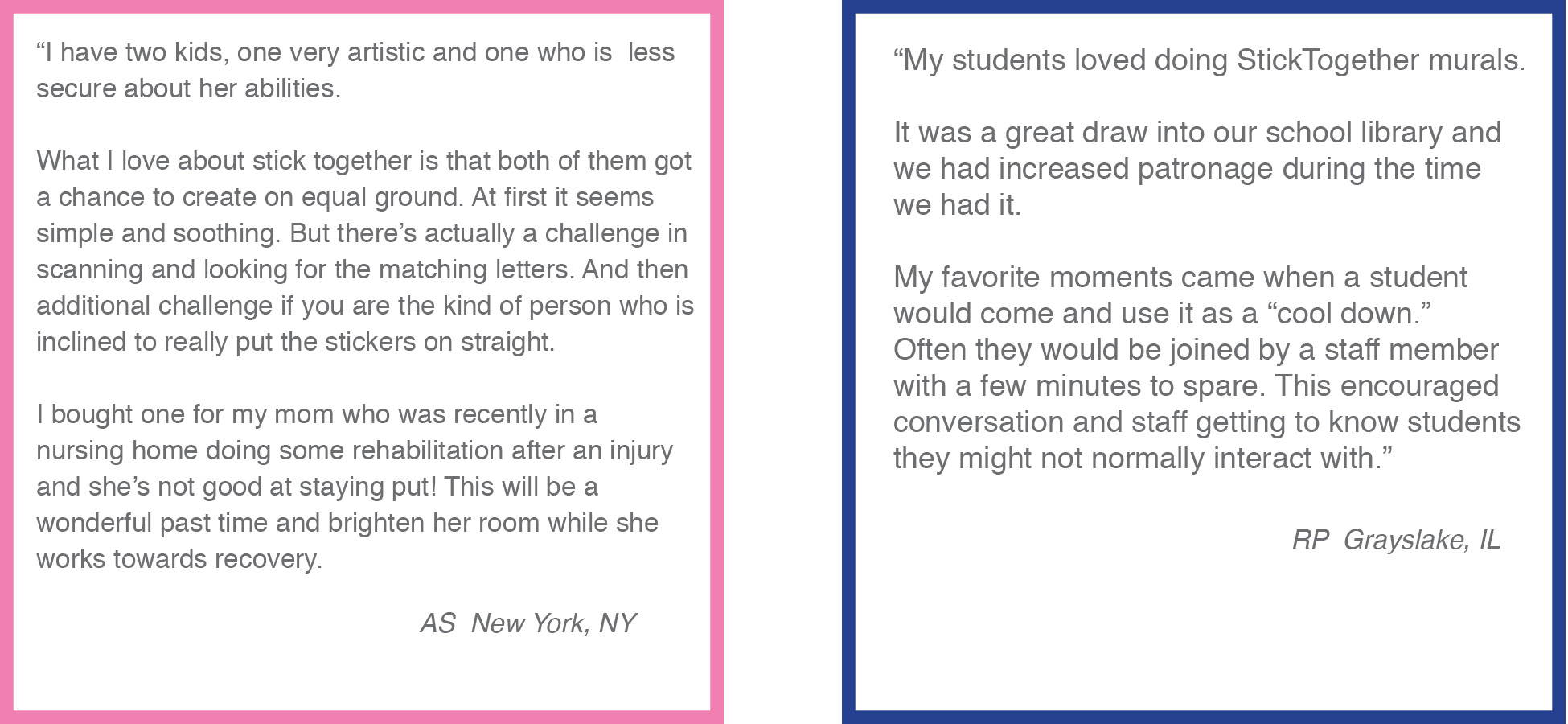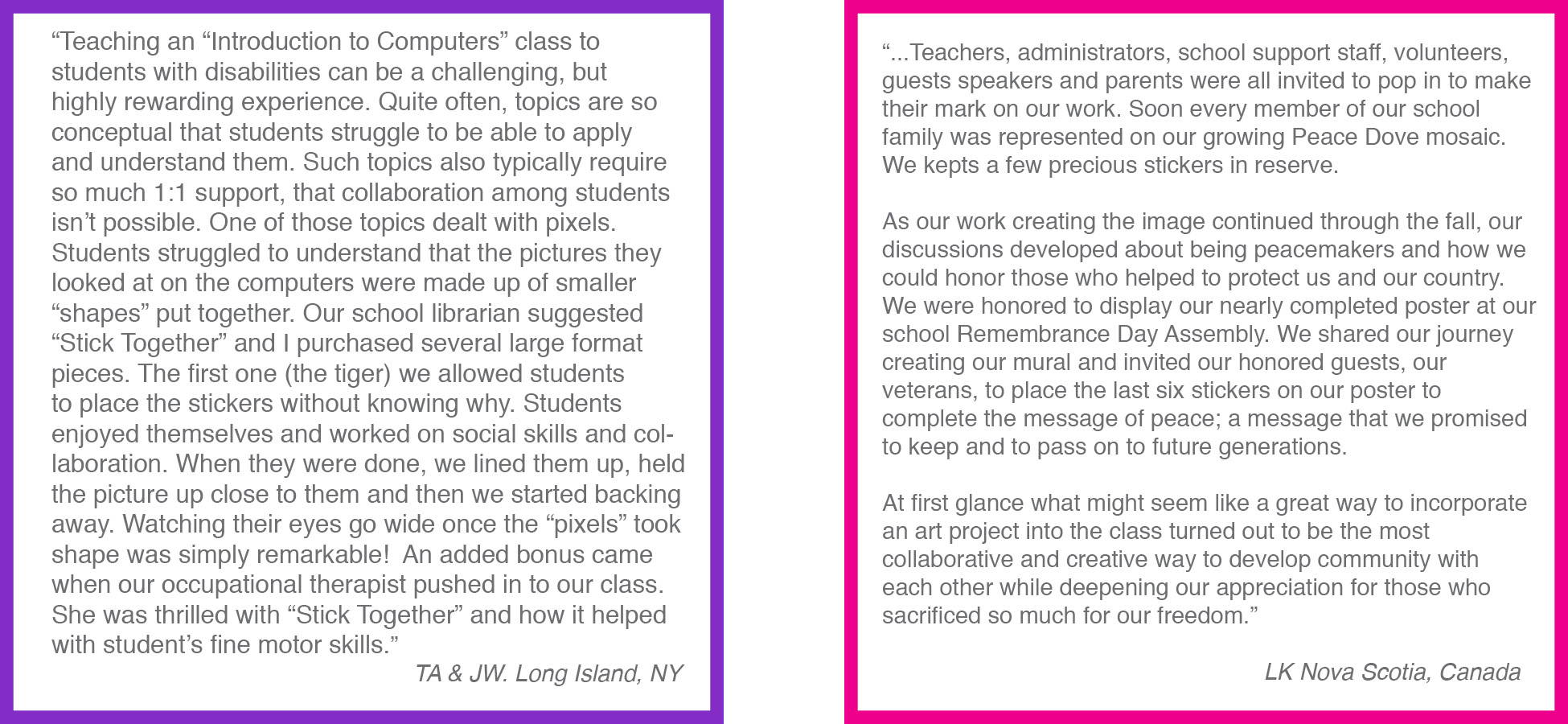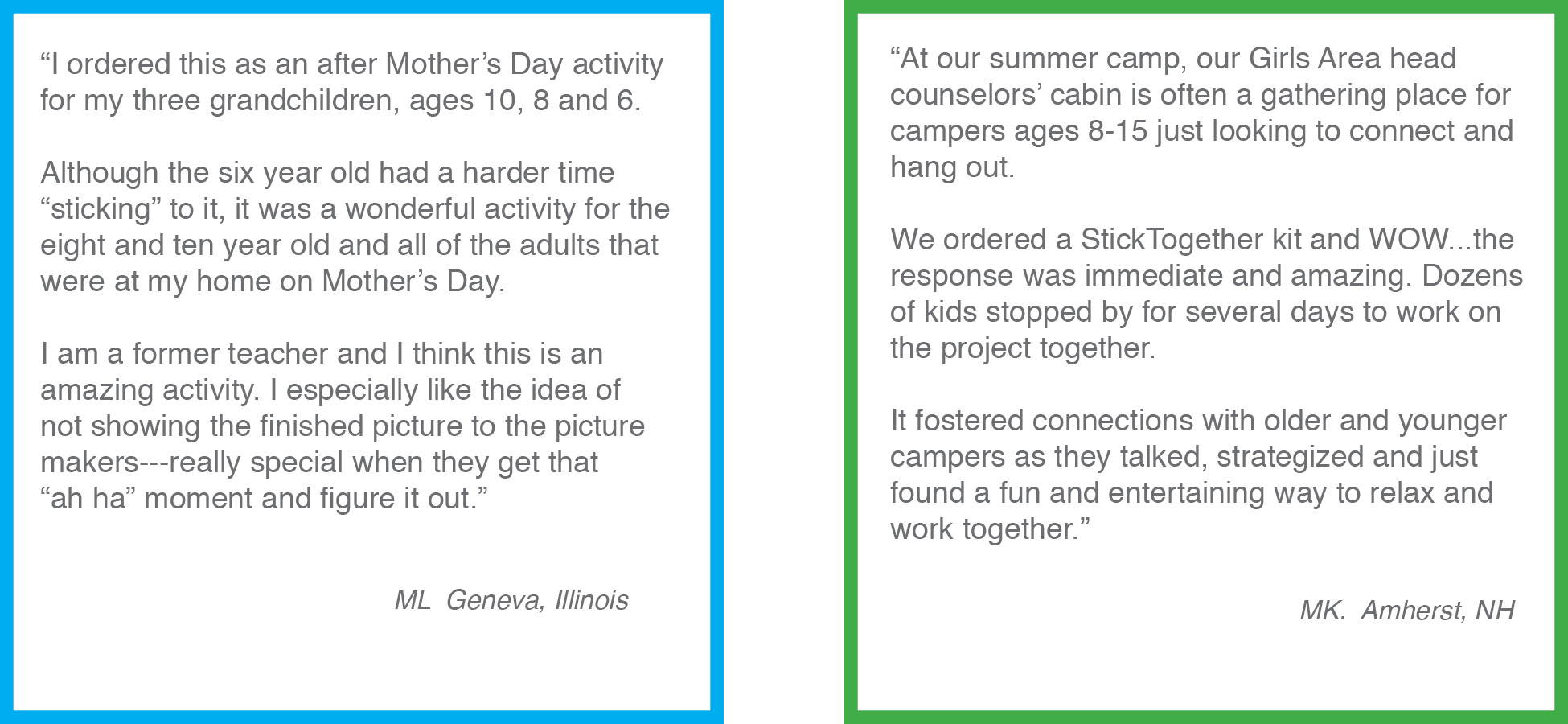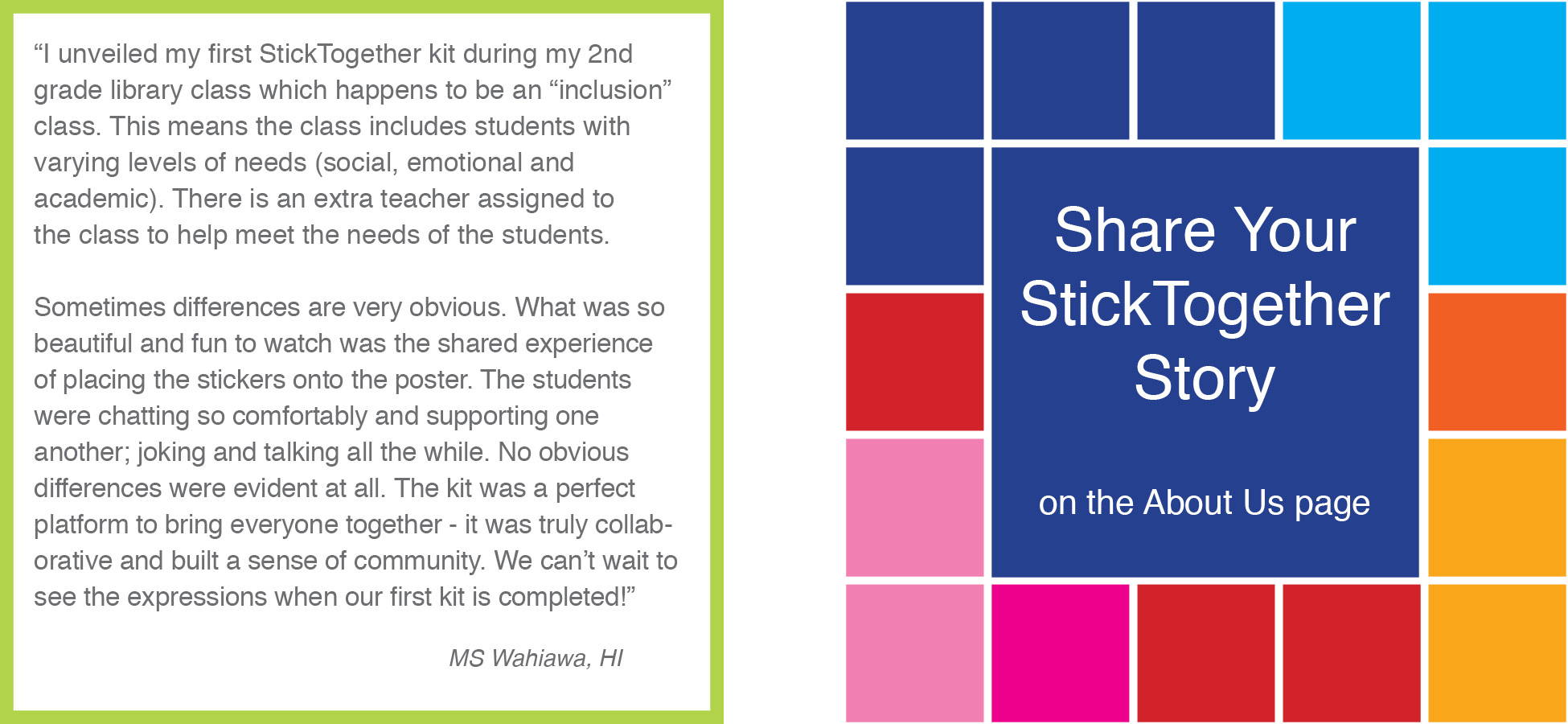 FOLLOW US @byStickTogether
There is no related products to display.