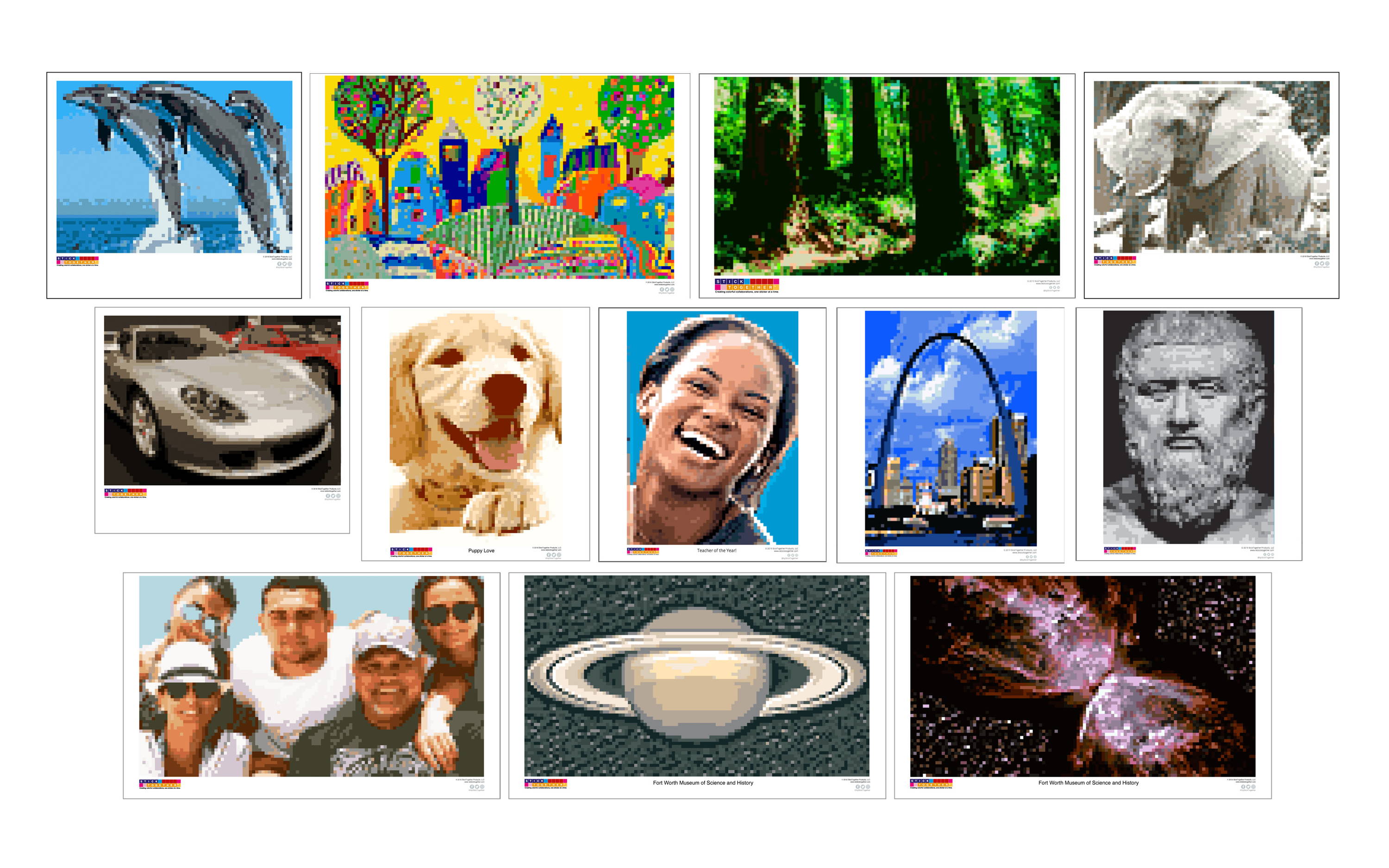 Bringing your group or community together to create a Custom StickTogether image is the perfect way to observe a milestone, celebrate a special event or just rejoice in the joy of being together.

Finding a strong image - one that will translate into our highly pixilated / low resolution format is important. Please see some pointers below to help you learn what works, what does not work.
How to proceed: Email the images you are considering to custom@letsticktogether.com. Be sure to include the caption, if desired, and let us know how many copies of the kit you are interested in purchasing; 1 or more.

We will get back to you within 24 hours with feedback on the image, along with pricing and other details. If you wish to proceed we will share a proof with you. Once approved and paid for, the kit(s) will be mailed to you within 2 weeks of payment.

Please see the gallery of Custom images below. We hope to add your Custom image to this gallery soon! Let's ALL StickTogether!
TIPS FOR CHOOSING A STRONG IMAGE