Bringing your special group together to create a CUSTOM StickTogether Sticker Mosaic Puzzle Poster is the perfect way to observe a milestone, celebrate a special event or just rejoice in the joy of being together.

Custom StickTogether Sizes / Prices

Standard Size Custom: 40" x 36"; 3,996 stickers; $150 (plus shipping / handling)

Large Format Custom: 60" x 36"; 7,040 stickers; $200 (plus shipping / handling)

Finding a strong image - one that will translate into our highly pixilated / low resolution format - is important.


Here are some examples, with the original photo on the left, and the StickTogether image on the right.
Standard: 36" x 40"; 3,996 stickers; $150 plus shipping / handling
Large Format: 60" x 36"; 7,040 stickers; $200 plus shipping / handling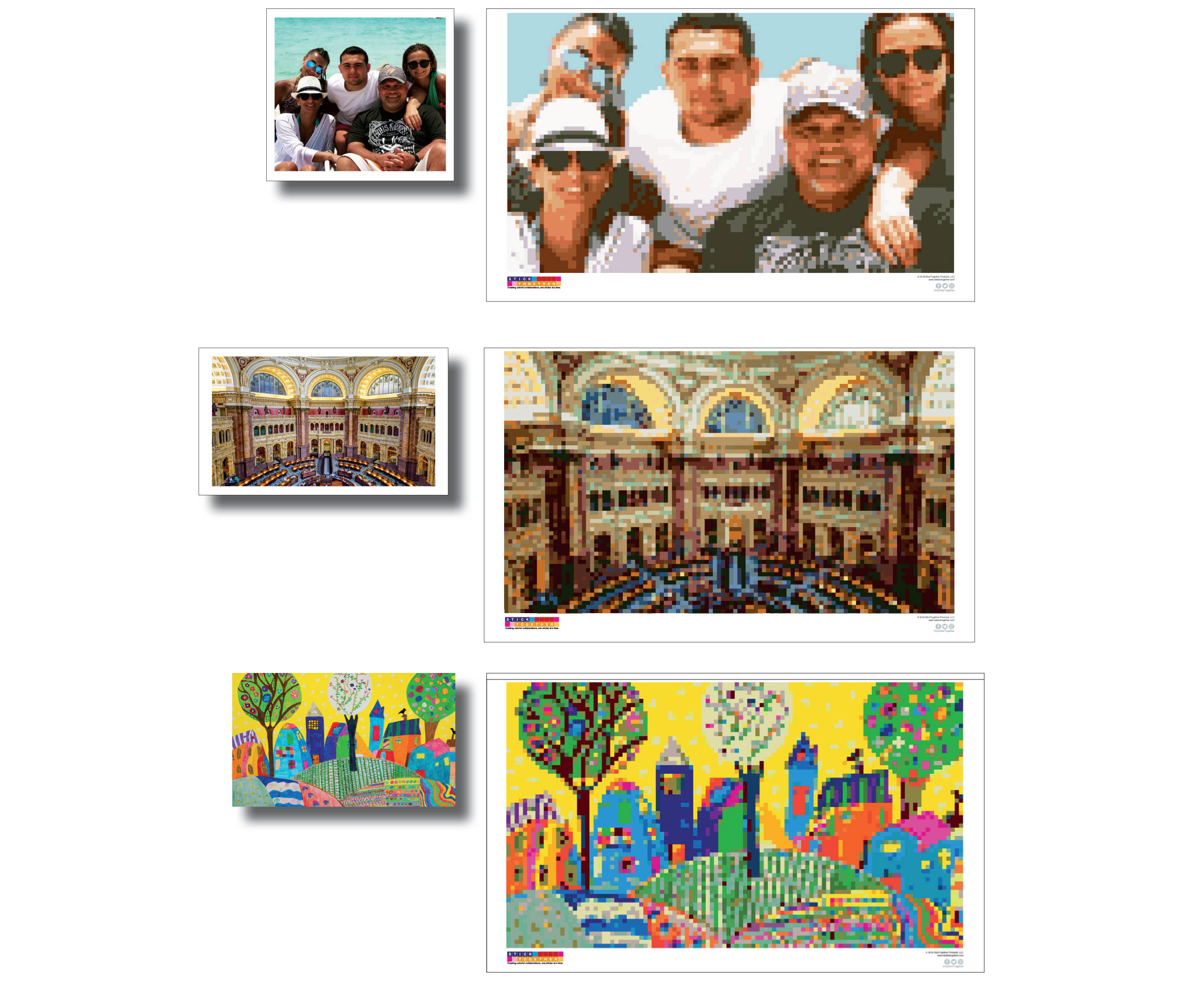 How to proceed with a Custom StickTogether image:

1. Email the images you are considering to
custom@letsticktogether.com
. Be sure to include the caption, if desired, and let us know how many copies of the kit you are interested in purchasing; 1 or more.
2. We will get back to you within 48 hours with feedback on the image, along with pricing and other details. If you wish to proceed we will share a proof with you before sending a payment link.

3. Once the proof is approved and paid for, you will receive a tracking number when the kit ships, usually within 2 weeks from date of payment.

Below are some more do's and don'ts to help with the selection of an appropriate image for our highly pixilated format.
TIPS FOR CHOOSING A STRONG IMAGE